Weekly e-notice for August 27 - September 2, 2018


--- THE SYNAGOGUE SCHEDULE ---
Monday
August 27
Minyan

8:00 PM

Tuesday
August 28

High Holiday Ticket pickup

7:00 - 9:00 PM

Minyan

8:00 PM

Wednesday
August 29
Minyan

8:00 PM

Thursday
August 30

High Holiday Ticket pickup

7:00 - 9:00 PM

Minyan

8:00 PM

Friday
August 31

Summer of Ahava

6:00 PM

Minhah / Kabbalat Shabbat / Shabbat Maariv

6:30 PM

Saturday
September 1
Shaharit

9:30 AM

Bar Mitzvah of Samuel Chozahinoff

Son of Michelle & Dan Chozahinoff

Selihot service

8:30 PM

Sunday
September 2
Shaharit

9:15 AM
---

* * * IMPORTANT NOTICES, REMINDERS AND COMING EVENTS * * *
Please remember that we need you to help us make a minyan.

Deadline for both the New Year's booklet and the Yizkor booklet is August 27



Important! Mail in your High Holiday Ticket Request Form now. Tickets will be mailed to you if we receive the form before August 31. Tickets will be available for pickup on Tuesday, August 28, and Thursday, August 30, between 7:00 and 9:00 PM.

SUPPORT SHJC for the High "Challah" Days! Order your Holiday Challah supplied by Zuker Bakers. $6.00 per round challah (plain or raisin). Email your order to fundraising@shjc.org. Zuker Bakers is a peanut, sesame, dairy and nut-free facility. Pickup is on Sunday, September 9, from 9:00 - 11:00 AM at SHJC. Our goal is for every family to purchase at least one challah. Order a few and share with your family and friends. Please order by Friday, 8/31.


Want to get involved on the synagogue board? There is an opening on the board for a Trustee. Please indicate your interest by sending an email to our President, Gwen Lichtman at president@shjc.org.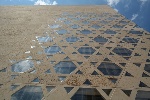 Registration for Early Childhood and Religious School is ongoing. Make your commitment now. For information, please contact Joyce Ashkenazy at jashkenazy@shjc.org or Ellen Marcus at emarcus@shjc.org.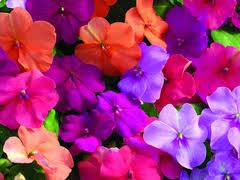 The final Summer of Ahava is this Friday, August 31, at 6:00 PM starting with a nosh. Services follow at 6:30 PM.




Books in the SHJC Library are missing their friends. Help find them! If you find errant books in your home that haven't been returned, please do so as soon as possible. We'd love to have them back for others to enjoy! Thanks for checking your shelves, and we thank you in advance for bringing them back in.

High Holidays student mailing approaching. If you haven't sent us your student's address, send now to tobaweinstein@yahoo.com

Submit the current information NOW for your College Students in order for them to receive a package for the High Holidays. If you wish your post-graduate to receive holiday packages, submit information and $54 per request. Send information to college youth@shjc.org. Payment made to Sisterhood SHJC.
Sisterhood Paid-Up Membership Evening is Wednesday, October 17. Details to follow. Dues are $50; Senior (65 and over) dues are $45.
Refer to our recent mailing for information on our annual Torah Fund Campaign, about our Gift Shop, JNF Trees program, gift cards, simha and condolence cards. Check our calendar and save the dates.
Selihot Services: Saturday evening, September 1, 8:30 PM, featuring Rahel Musleah. Join us with the members of Temple Beth Chai of Hauppauge as she discusses "Jewish Calcutta through Music and Memory".




After a few month's hiatus, the book club is back! Thursday, September 6, 2018 at 7:30 PM. We will be discussing the book The Trust, by Ronald Balsam. For further information, contact Jodi Nadler at islandwisejodi@gmail.com.




Join Us For Simhat Torah! Simhat Torah is one of the most beloved, most enjoyable of all the Jewish Festivals. Join us as we conclude the cycle of the reading of the Torah and immediately begin it again! Monday Evening, October 1: Minhah 6:15

PM

. Congregational Simhat Torah Service: Maariv & Hakafot 6:30

PM

. Tuesday Morning, October 2, 9:30

AM

, honoring Nancy & Martin Hauser as Kallat/Hatan Torah and Robyn & Jason Stern as Kallat/Hatan Bereshit. Please join us as we honor these dedicated members of our congregation! Please join us as we honor the Torah itself!

Mark your calendar:
Thursday, October 25, 2018 at 7:30 PM. Book/Author event at SHJC, co-sponsored by the SHJC and the Sid Jacobson JCC. Author Gerri Chanel will be discussing her book, Saving Mona Lisa. Cost is $10.00 per person. Books will be available for purchase within one month of the author's visit at the synagogue office. RSVP to michellestatfeld@gmail.com.

We invite you to support our ongoing SHJC fundraiser - The Chai Society! We appreciate all the support that you give the South Huntington Jewish Center to help serve our community. With your $18 monthly or quarterly donation to SHJC's Chai Society, you can help us a little more. It's an easy and "painless" way to do an extra mitzvah!! For more information, please e-mail chaisociety@shjc.org.



Do you need labels for camp items, sports or school supplies? "Olivers Labels" has agreed to kick back 20% of your purchase to SHJC. Click here for more information:
https://tinyurl.com/Olivers4SHJC
Supermarket Gift cards to Uncle Giuseppe's, ShopRite, Best Market and Fairway are available. Limited quantities of $10 and $25 Target gift cards available, too. Contact giftcards@shjc.org.
We also have $25 gift cards for Bed, Bath and Beyond (which is also accepted at buybuy Baby, Harmon Drugs and Christmas Tree Shops), Bath and Body Works, Carter's, Osh Kosh B'Gosh, Container Store, Gap, Old Navy, Banana Republic, Athleta, TJ Maxx, Marshall's, Home Goods. We have $10 gift cards to Bath and Body Works for that token gift. To order Gift and Supermarket Cards, please click here: www.shjc.org/community/sisterhood/sisterhood-gift-cards/
LIVING

HUNTINGTON

Whenever you make a purchase through http://livinghuntington.com, please be sure to choose South Huntington Jewish Center as the organization you choose to support!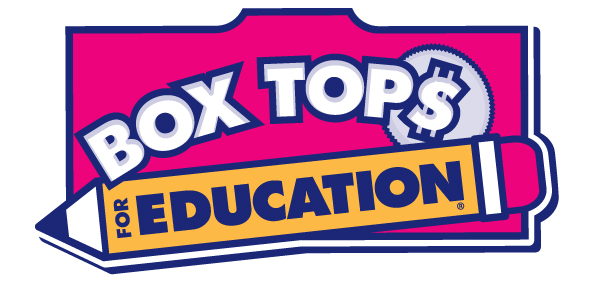 Early Childhood is collecting Box Tops for Education. Whenever you have collected a number of box tops, please place them in a baggie and drop off at SHJC. Thank you for your support.
To Plant Trees in Israel, please click here: jnf-trees
---
Religious School Schedule Look-ahead

Early Childhood Look-ahead
Other Dates and Deadlines of Note

September
04 Tue Sisterhood Board Meeting after minyan
06 Thu Book Club 7:30 PM
09 Sun erev Rosh Hashanah
10 Mon Rosh Hashanah day 1
11 Tue Rosh Hashanah day 2
16 Sun Sukkah raising
16 Sun Tashlikh 4:30 PM
18 Tue Kol Nidre
19 Wed Yom Kippur
23 Sat Dinner in the Sukkah 6:30 PM
26 Wed Synagogue Board Meeting 7:30 PM
27 Thu Men's Club: Steak & Scotch in the Hut 7:30 PM

October
01 Mon Simhat Torah: Minhah 6:15 PM, Maariv & Hakafot 6:30 PM
02 Tue Simhat Torah 9:30 AM
17 Wed Sisterhood Paid Up Dinner 7:00 PM
25 Thu Book/Author event 7:30 PM


To join our FaceBook page, click here: